Faiza Choudhry
11 April 2019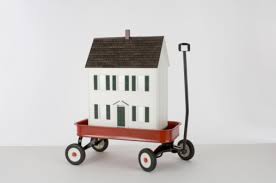 It is of high importance that you notify the Home Office of any changes in your home address. If you have an application pending or have any type of immigration permission to remain in the UK, the Home Office will normally write to you if they need to convey important information. Therefore, if the Home Office do not have your most updated address, you are likely to miss important correspondence which may have required you to take an action within a specific deadline.
Therefore, if you have failed to update your address and are thereby not receiving correspondence from the Home Office, this could lead to serious consequences such as your permission to remain in the UK being revoked or your application withdrawn due to failure to comply with the Home Office's directions.
How to inform the Home Office of a change of address
There are two ways in which you can inform the Home Office of your new address:
You may use the Home Office's online service which can found at here; or
If you are unable to use the online service, you may write to the Home Office at the following postal address: Change of address team, 7th Floor, Lunar House, 40 Wellesley Road, Croydon, CR9 2BY
What information do you need to provide?
When informing of a change of address, you will require to provide the following information:
your full name
your date of birth
your nationality
your old postcode
your new address
your passport, BRP or ARC number
the name, date of birth and nationality of any dependants if you need to update their details
If you are updating your address using the online service, the system will prompt you to provide these details. However, if you are making a postal request please ensure to cover all of the points mentioned above to ensure that the Home Office are able to update your address without any delays.
What evidence will you need to provide?
For the Home Office to accept your change of address request, you must provide the following (this applies both when using the online form or sending a request by post):
Copy of your ID document (e.g. passport, BRP, ARC, EEA residence card)
Recent document showing your new address (e.g. utility bill, bank statement, rental agreement, mortgage document, council tax bill or benefits statement)
If you are an asylum seeker and your accommodation is provided by the Home Office's housing partner a letter from them confirming your address can also be used as proof of address.
If you are a victim of abuse and your accommodation is being provided by a charity or other organisations, a letter from them confirming your address will also be accepted as a proof of address.
Representatives updating your address
If you have legal representatives, they can also update your address on your behalf. They will require to submit the same documents as mentioned above as well as a signed form of authority on their headed paper to confirm that they have your permission to act on your behalf.
Please note that the Home Office will not accept any requests to update your home address, unless the above information and documentation is provided with the request.
Would you like fur­ther advice?
We want to hear from you. We ask our read­ers to write to us or mes­sage us about things you would like to hear. We will include advice about this as much as we can in our blog.

For the best expert legal advice and out­come on your immi­gra­tion appli­ca­tion con­tact Buck­ing­ham Legal Asso­ciates on 0203 006 2742 or con­tact us online at www.buckslegal.co.uk. 
Faiza Choudhry is an expe­ri­enced Senior Immi­gra­tion Advo­cate. She reg­u­larly advises clients on com­plex immi­gra­tion issues.
If you would like immi­gra­tion advice please con­tact us!