At Buck­ing­ham Legal Asso­ciates we have gained a wide range of expe­ri­ence and exper­tise. We now reg­u­larly keep our client's updated with news and updates.
Recent Blogs
08 June 2018 — Naila Khan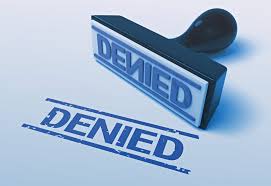 When the Home Office con­sider a claim by an appli­cant they must also con­sider whether the case should be granted a right of appeal or not. They may at times say that your case is "cer­ti­fied". What exactly does this mean and how does this impact any poten­tial appeal right? Read More…
11 April 2018 — Naila Khan
11 April 2019 — Faiza Choudhry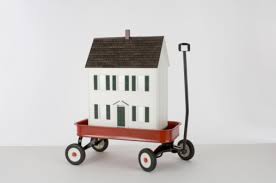 It is of high impor­tance that you notify the Home Office of any changes in your home address. If you have an appli­ca­tion pend­ing or have any type of immi­gra­tion per­mis­sion to remain in the UK, the Home Office will nor­mally write to you if they need to con­vey impor­tant infor­ma­tion. Read More…
09 April 2019 — Henna Zabir
There are a lot of issues that may arise when some­one is detained in an immi­gra­tion deten­tion cen­tre. There are some par­tic­u­lar issues which need to be looked at closely to ensure whether deten­tion is suit­able for the indi­vid­ual con­cerned. Men­tal health prob­lems that an indi­vid­ual could be fac­ing is a very impor­tant fac­tor in assess­ing whether an indi­vid­ual is suit­able for deten­tion. Read More…
25 March 2019 — Naila Khan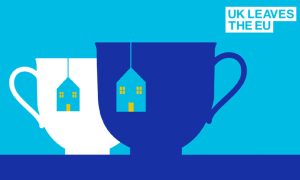 You may have noticed posters at your local bus stop which encour­age EEA mem­bers to apply for the set­tle­ment scheme. The Home Office claim that the cam­paign will be vis­i­ble at around 6,000 sites across the UK includ­ing in every major city.
24 March 2019 — Naila Khan
Accord­ing to a Inde­pen­dent arti­cle, the Home Office has refused asy­lum to a Chris­t­ian con­vert by quot­ing Bible pas­sages which it says prove Chris­tian­ity is not a peace­ful reli­gion. Read More…
24 March 2019 — Naila Khan
The Home Office have issued updated guid­ance with regards to asy­lum claims in deten­tion on 18 March 2019. Naila Khan explains what this means. Read More…
24 March 2019 — Naila Khan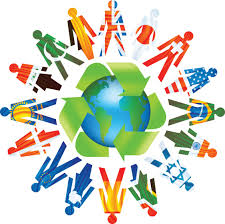 The Tele­graph reported today that ear­lier this month, amid all the gath­er­ing murk and chaos over Brexit, there emerged one odd lit­tle shaft of illu­mi­na­tion so sig­nif­i­cant that it deserved much more atten­tion than it got. This was an Ipsos/Mori poll (oddly enough, com­mis­sioned by the BBC), which charted the aston­ish­ing rever­sal in recent years of British atti­tudes to immi­gra­tion. Read More…
24 March 2019 — Naila Khan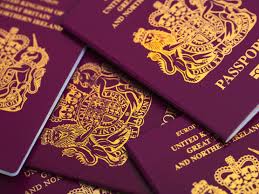 The Home Sec­re­tary has pro­posed a series of reforms to British cit­i­zen­ship on Tues­day 2 Octo­ber. The reforms include tougher Eng­lish lan­guage require­ments for peo­ple apply­ing for British cit­i­zen­ship and pro­pos­als to reform the Life in the UK test to give greater promi­nence to the British val­ues and prin­ci­ples expected of those wish­ing to call the UK their per­ma­nent home. Read More…
22 March 2019 — Naila Khan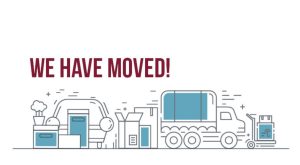 16 March 2019 — Naila Khan
There have been new changes announced this month. Read More…
16 March 2019 — Naila Khan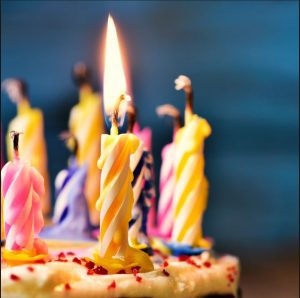 Our firm was estab­lished over six years ago. This is a trib­ute to all the clients who have used our ser­vices over the years and helped us be where we are. Read More…
16 March 2019 — Henna Zabir
The pro­ce­dure which was used by the Home Office to set and serve removal win­dows, has now been sus­pended. Read More…
12 March 2019 — Naila Khan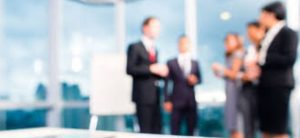 Accord­ing to the Inde­pen­dent, the num­ber of super rich apply­ing for Tier 1 (Entre­pre­neur) visas rose by 46% in 2017. How­ever, major changes have been announced this month to crack down on what the Home Office describe as "low qual­ity" entre­pre­neurs who add very lit­tle to the econ­omy. Read More…
01 March 2019 — Naila Khan
JCWI have been suc­cess­ful in their legal chal­lenge. The court has rules that 'Right to Rent' checks causes racism. Read More…
16 July 2018 — Naila Khan
The Gov­ern­ment has since apol­o­gised to peo­ple in this posi­tion and has made a com­mit­ment to help them get the doc­u­ments they need. On 16 April 2018l, the Home Sec­re­tary estab­lished a Task­force to make imme­di­ate arrange­ments to help those who needed it. This included set­ting up a helpline to get in touch with the Home Office. The Win­drush Scheme is the next step in pro­vid­ing help and sup­port. Read More…
16 July 2018 — Naila Khan
I have dealt with a num­ber of cases where a client who has been granted Indef­i­nite Leave to Remain has had to leave the United King­dom for a lengthy period of time. Whether this is a deci­sion due to work, join­ing fam­ily or other com­mit­ments it is always best to be informed about the pol­icy con­cern­ing those res­i­dents return­ing to the UK after a period of time abroad. You should be aware that in cer­tain sit­u­a­tions, you may be denied entry. You may also have to reap­ply for entry clear­ance as a "return­ing res­i­dent". Read More…