By Naila Khan
08 June 2019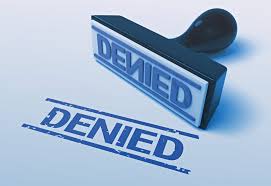 When the Home Office consider a claim by an applicant they must also consider whether the case should be granted a right of appeal or not. They may at times say that your case is "certified". What exactly does this mean and how does this impact any potential appeal right?
The effect of certification under Section 94 is to restrict the right of appeal against refusal so that you can only appeal once you have left the UK (referred to as a non-suspensive appeal).
Certification of Human Rights Claims
The Home Office's position about certification is found in their published policy entitled Certification of protection and human rights claims under section 94 of the Nationality, Immigration and Asylum Act 2002 (clearly unfounded claims). The SSHD states in his own policy that:
"In all cases where a protection and/ or human rights claim is refused caseworkers must consider whether certification is appropriate and cases that are clearly unfounded should be certified unless an exception applies."
Designated States
There are some counties which the Home Office refer to as "designated states". There countries, the Home Office considers to be safe countries. The policy states that a state is included on the list ('designated') if (according to the Home Office) there is in general in that state or part of it no serious risk of persecution of persons entitled to reside in that state or part of it. Where a person is entitled to reside in a designated state or part of it removal there will not in general contravene the UK's obligations under the European Convention on Human Rights (ECHR).
A list of countries on the designated states are:
Albania Bolivia Bosnia Herzegovina Brazil Ecuador India Macedonia Mauritius Moldova Mongolia Montenegro Peru Serbia South Africa Ukraine Ghana (men) Gambia (men) Kenya (men) Kosovo Liberia (men) Malawi (men) Mali (men) Nigeria (men) Sierra Leone (men) South Korea
However, the Home Office also state in this regard that "a protection and/ or human rights claim made by someone from a designated state must still be considered on its individual merits and if the caseworker considers on the facts of the claim that it is not clearly unfounded, it should not be certified under section 94." Therefore, if your case has been certified it should be considered by your legal adviser whether the individual merits of your case has been considered by the Home Office which may mean that your case is not clearly unfounded.
If you do belong to a country which is considered to be a designated state and you believe that you are still at risk you should ask your legal representative to consider commissioning a report from a country expert who may be able to give specific reasons as to why you will be at risk notwithstanding the Home Office's own country information which suggests that there is not risk,
Is your case 'clearly unfounded'?
The SSHD making a decision on your case should be satisfied that for a case to be clearly unfounded the claim cannot, on any legitimate view, succeed. The cases of Thangarasa and Yogathas [2002] UKHL 36 and ZL and VL v SSHD [2003] EWCA Civ 25 give the following guidance:
a manifestly unfounded claim is a claim which is so clearly without substance that it is bound to fail; and
it is possible for a claim to be manifestly unfounded even if it takes more than a cursory look at the evidence to come to a view that there is nothing of substance in it.
However, it should be remembered that a decision maker for the SSHD must consider the following as per the published policy guidance:
the factual substance and detail of your claim;
how it stands with the known background data of your country, you and the information you have given;
in the round whether it is capable of belief;
whether some part of your claim is capable of belief;
whether, if eventually believed in whole or part, it is capable of meeting the requirements of the Refugee Convention.
Certification Cases involving Children
If your claim involves consideration as it impacts any children, the decision maker should bear in mind that caseworkers must make sure they carefully consider the claim of your family as a whole and also as individuals. This includes the impact of certification of any children and whether your child may have a separate claim to remain in their own right.
Credibility
In the event that the decision maker finds that there is a lack of credibility in your claim,  it is the Home Office's policy that this should not be taken into account when considering whether to certify the claim unless the claim is so incredible that it is incapable of belief. You should give reasons why you believe your claim is not incapable of belief. This may be because of examples of the same thing happening to other people in a similar situation as you for instance. You may wish to give objective evidence from the public domain such as newspaper articles which show that others have had the same problem for instance. This could also be other cases which have been accepted by the Home Office to show that they have believed other people with a similar situation. In ZL and VL v SSHD [2003] EWCA Civ 25 the Court of Appeal stated:
If on at least one legitimate view of the facts or the law the claim may succeed, the claim will not be clearly unfounded. If that point is reached, the decision-maker cannot conclude otherwise. He or she will by definition be satisfied that the claim is not clearly unfounded.
The Court went on to state:
Where an appellant's case does turn on credibility, the fact that the interviewer does not believe the appellant will not, of itself, justify a finding that a claim is clearly unfounded. In many immigration cases findings on credibility have been reversed on appeal. Only where the interviewing officer is satisfied that nobody could believe the appellant's story will it be appropriate to certify the claim as clearly unfounded on the ground of lack of credibility alone.
The Home Office' published policy concerning certification states at Page [13] that certificate can only be considered if the caseworker is satisfied that no one could believe the individual's account. Your legal adviser should also remind the Home Office that  a decision to refuse the claim is different to a decision to certify the claim as two different tests apply and a decision to refuse the claim on the ground that it is not believe must not be confused with certifying the claim on the ground that nobody could believe it.
Article 8 Claims
If you have relied on your Article 8 claim, it should be submitted that the fact that Article 8 claim falls to be refused and there are no exceptional circumstances (or very compressing circumstances in criminal deportation cases) does not mean that the claim should be certified. Furthermore, a human rights claim must only be certified where it is so clearly without substance that it is bound to fail.
When the Home Office are considering whether to certify any Article 8 claim, they should be reminded that caseworkers should not simply apply their guidance on whether the claim should be refused. The mere fact that a claim falls to be refused does not mean the claim should be certified.
With regards to there being any lack of documentary evidence to support the Applicant's claim, the SSHD's own guidance instructs that it is open to the caseworkers to make enquiries as to why documentary evidence has not been provided.
The Home Office have in their guidance at Page [18] examples in which Article 8 claims are not likely to be suitable for certification which include:
there is a child of the family who is a British Citizen
there is a child of the family who is not a British Citizen but has lived in the UK for 7 years or longer
there is a child who is not British or who has been in the UK for less than 7 years, where there is evidence of potential exceptional circumstances or compassionate or compelling grounds that may mean it is in the child's best interests for them to remain in the UK
there are obstacles to the applicant continuing family life outside the UK but these obstacles are not insurmountable
there is evidence of circumstances that may amount to exceptional circumstances (though the caseworker does not consider that the circumstances are exceptional and therefore the claim falls to be refused)
What should you do if your claim has been certified under section 94?
You should read the decision letter carefully. At times, in my experiences, because the applicant belongs to a designated state the Home Office do not consider giving any curious attention to the details of the case. They do not often take too long looking at your case and made silly mistakes in reviewing your evidence. As you do not have a in-country right of appeal  you should consider whether it is appropriate to lodge pre-action protocol proceedings and follow on with a Judicial Review claim if the decision to refuse your claim without a in-country right of appeal is maintained. You should set out all the reasons why you believe that you disagree with the Home Office decision to refuse your claim but separately set out all the reasons why you think your case is not clearly unfounded. If you belong to a designated state, you should set out why, notwithstanding this, you should be given a right of appeal given your particular set of circumstances.
Would you like fur­ther advice?
We want to hear from you. We ask our read­ers to write to us or mes­sage us about things you would like to hear. We will include advice about this as much as we can in our blog.

For the best expert legal advice and out­come on your immi­gra­tion appli­ca­tion con­tact Buck­ing­ham Legal Asso­ciates on 0203 006 2742 or con­tact us online at www.buckslegal.co.uk.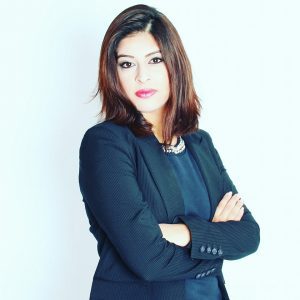 Naila Khan is an expe­ri­enced Senior Immi­gra­tion Advo­cate. She reg­u­larly advises clients on com­plex immi­gra­tion issues.
If you would like immi­gra­tion advice please con­tact us!