01 March 2019
By Naila Khan
JCWI (Joint Coun­cil for the Wel­fare of Immi­grants) have been suc­cess­ful in in its legal chal­lenge against the Immi­gra­tion Act 2014's Right to Rent scheme. This is good news indeed.
Mr Jus­tice Spencer found that: 
Requir­ing land­lords to check immi­gra­tion sta­tus caused racial dis­crim­i­na­tion against any­one with­out a British pass­port and against eth­nic minori­ties;

 
The Gov­ern­ment had failed to show that the checks had any actual effect on encour­ag­ing undoc­u­mented migrants to leave the coun­try.

 
The Judge also said:  
It is my view that the Scheme intro­duced by the Gov­ern­ment does not merely pro­vide the occa­sion or oppor­tu­nity for pri­vate land­lords to dis­crim­i­nate but causes them to do so where oth­er­wise they would not," said Mr Jus­tice Spencer. 
The Government's Hos­tile Envi­ron­ment poli­cies, designed to drive undoc­u­mented migrants out of the UK, were widely recog­nised to be the root cause of the dis­crim­i­na­tion and mis­car­riages of jus­tice suf­fered by the Win­drush gen­er­a­tion. Like them, British eth­nic minori­ties and for­eign nation­als seek­ing homes have now been found to be at risk of racism as a direct result of Gov­ern­ment pol­icy. 
The Right to Rent scheme must be scrapped imme­di­ately. 
What's more, we know that this is sim­ply the tip of the ice­berg. Lay­ers of dis­crim­i­na­tion exist in all aspects of the "hos­tile envi­ron­ment" and this judge­ment shows exactly why it must be dis­man­tled.  
JCWI's web­site invites peo­ple to take action and you can find the link to do so here.
Would you like fur­ther advice?
We want to hear from you. We ask our read­ers to write to us or mes­sage us about things you would like to hear. We will include advice about this as much as I can in our blog.

For the best expert legal advice and out­come on your immi­gra­tion appli­ca­tion con­tact Buck­ing­ham Legal Asso­ciates on 0203 006 2742 or con­tact us online at www.buckslegal.co.uk.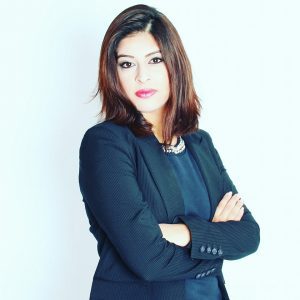 Naila Khan is an expe­ri­enced Senior Immi­gra­tion Advo­cate. She reg­u­larly advises clients on com­plex immi­gra­tion issues.
If you would like immi­gra­tion advice please con­tact us!