16 March 2019
Naila Khan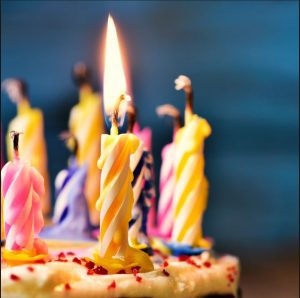 Buck­ing­ham Legal Asso­ciates was estab­lished in March 2013. I have to say that since that time we have come quite far. I realised that we had made an impact when a new client tele­phoned my team and told them that they had heard about us by over­hear­ing a con­ver­sa­tion some­one was hav­ing about our great ser­vice in a cafe in Black­burn. Given that I have not been to Black­burn and it is one of the few places where I do not have clients — this made me won­der who would know us there.

How­ever, it was more aston­ish­ing to find out even­tu­ally that the per­son who spoke so kindly about us was not some­one who had been suc­cess­ful in their immi­gra­tion mat­ter with our help. It was a client who, instead, we were unable to help to resolve their prob­lem. This is a prob­lem that all immi­gra­tion lawyers have at some point as we can not always help every­one.  
What I had not realised, how­ever, was that a client would refer another per­son to us regard­less of the fact that I was unable to help him. It made me realise how grate­ful I am to my clients.

Thank You

I am grate­ful to you. In the last six years, our team, expe­ri­ence and exper­tise has grown greatly. We have helped hun­dreds of clients in dif­fi­cult sit­u­a­tions not only com­pe­tently but also with kind­ness in our approach. How­ever, there have been many times where it was our clients who helped us to work harder and solve sit­u­a­tions which I do not think we could have. I some­times for­get that we are deal­ing with very resilient indi­vid­u­als who have worked very hard to make it this far. Mov­ing to another coun­try where you have to strug­gle to do even the basic of tasks is inspir­ing. Our clients came to a new place, learn to speak a new lan­guage and sur­vive alone. In our years that we have been pro­vid­ing our ser­vices we believe it is our clients who deserve the respect and credit for work­ing hard to build a life and future in the United King­dom.

It is also fair to say that we are not your "local" immi­gra­tion law firm. Sta­tis­ti­cally, most of our clients travel at least an hour to reach us. When they arrive, they some­times wait for their advi­sor patiently. As our clients pre­dom­i­nantly find us through word of mouth, often tell me by the time they arrive that "we are just too far" but they came because they know we are hon­est and com­pe­tent.  I am grate­ful to all the clients who set out to on their jour­neys dur­ing the course of the last six years to come and see us. Fur­ther­more, to trust us with their mat­ter. For this, I can not be grate­ful enough. 
Our Promise
Buck­ing­ham Legal Asso­ciates has a long way to go before we can con­sider our­selves com­plete. We hope that in the com­ing years our clients and read­ers will help us to pro­vide a bet­ter ser­vice and remind us what we can do bet­ter. I promise to lis­ten to our clients when they speak to us. To apol­o­gise when we can not and have not. I promise we will look after those who find us and trust us with their immi­gra­tion matter
Would you like fur­ther advice?
We want to hear from you. We ask our read­ers to write to us or mes­sage us about things you would like to hear. We will include advice about this as much as we can in our blog.

For the best expert legal advice and out­come on your immi­gra­tion appli­ca­tion con­tact Buck­ing­ham Legal Asso­ciates on 0203 006 2742 or con­tact us online at www.buckslegal.co.uk.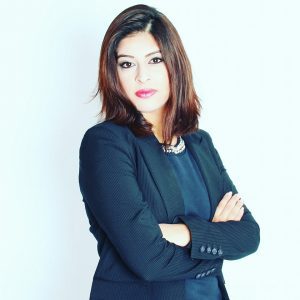 Naila Khan is an expe­ri­enced Senior Immi­gra­tion Advocate.
If you would like immi­gra­tion advice please con­tact us!